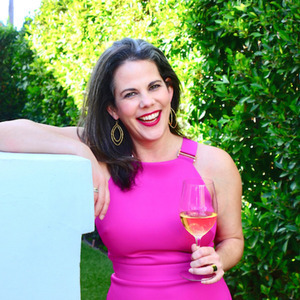 Kala Maxym
Special guest
Praised by the Boston Globe for her "lustrous" voice, German-born soprano Kala Maxym has performed on opera stages and in concert venues across the United States and abroad.
For much of her operatic career, Kala performed as a mezzo-soprano, playing such roles as Hänsel in Hänsel und Gretel, Stéphano in Roméo et Juliette, Dorabella in Così fan tutte , Anna I in Die Sieben Todesünden, Flora in La traviata and Alisa in Lucia di Lammermoor, Giovanna in Rigoletto, Nancy in Albert Herring, and Nefertiti in Akhnaten. One of her first soprano roles, Elle in La voix humaine, remains one of her favorites.
Most recently, Kala performed the Soprano Solo in Beethoven's 9th Symphony with the Spokane Symphony under the baton of Maestro Eckart Preu, a role she reprised with Long Beach Symphony. Kala was a featured soloist in "UnSung Heroes" with Pacific Chorale and has also sang the soprano solo in Bernstein's "Mass" with the Pacific Chorale & Pacific Symphony at Segerstrom Center for the Arts. Recently, she presented Villa-Lobos' beloved "Bachianas brasileiras No. 5" at Art Share-LA for a concert benefiting the ACLU of Southern California and also sang for the annual "Fire Bird" Dinner at the Segerstrom Center for the Arts with pianist Karolina Rojahn.
She has appeared in concert at Hawai'i Public Radio, the Chicago Cultural Center, Faulkner Library in Santa Barbara, the University of Albany, Wilton's Music Hall in London, Deutsches Haus at New York University, Les Azuriales Opera in Cap Ferrat, France, and the Aspen Music Festival among others. She has also sung in many leading choirs, such as the Canterbury Cathedral Choir, the Choral Arts Society of Washington, Musica Viva, and San Francisco Choral Artists. Kala is currently a staff singer with the Pacific Chorale and the Long Beach Camerata Singers.
Dedicated to using her voice for good, Kala has organized and performed numerous recitals to benefit causes such as Doctors Without Borders, Colegio Insular Robinson Crusoe (Chilean Earthquake Relief), Pamoja Tunaweza (Together We Can, Tanzania), the ACLU of Southern California, Field Team 6, and the Icla da Silva Foundation, among others. She has sung for Chilean Presidents Michelle Bachelet and Sebastián Piñera as well as at the London Inaugural Ball for President Barack Obama.
During 2020 and 2021, Kala has dedicated her time to growing the online presence of her Musical Wine Tastings through her company, Five Senses Tastings.
Prior to her life as a professional singer, Kala worked as a Senior Program Analyst for the Criminal Division of the United States Department of Justice - OPDAT. More recently, Kala worked as a Customer Success Manager for Smartling, a technology company in the translation and localization space. She is fluent in Spanish and German, is a certified Spanish-English translator (New York University), certified Grant Writer (San Diego State University), California Wine Appellation Specialist (San Francisco Wine School), and WSET Level 2 Certified with Distinction through The Wine House LA.
Kala holds a Bachelor of Arts Degree in Political Science from Barnard College of Columbia University (magna cum laude, Phi Beta Kappa) and a Master of Music degree in Opera Performance from The Boston Conservatory.
She lives in Los Angeles with her two orange Bronx street cats, Caspar and Ollie.
Kala is a former bone marrow donor and proudly sits on the board of the Icla da Silva Foundation, the leading bone marrow recruitment center in the country for the National BeTheMatch registry. Please ask her about her experiences.
Kala Maxym has been a guest on 1 episode.
December 6th, 2022 | 54 mins 13 secs

arts coaching, classical singing, interview, micro actions, music business

Kala is the Founder of Five Senses Tastings, a Certified Women-Owned Business. Her philosophy of Sensory Wellness encourages guests to harness the energy, power, and play of their five senses using music, wine, and food, and sweet treats.

Inspired by her childhood abroad, Kala believes that diversifying our own sensory ecosystems leads us to find beauty and inspiration not just in ourselves but in the world around us. She is a professional opera singer who has performed worldwide (including for three presidents), and now intentionally uses her voice to advocate for voting rights. She is a former federal government employee, bone marrow donor, a polyglot who speaks German, French, and Spanish, and is certified through the Wine & Spirits Education Trust.

Kala lives in Los Angeles with her partner and two orange Bronx street cats, Ollie and Caspar.