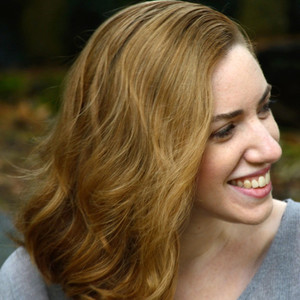 Dale Trumbore
Special guest
Dale Trumbore is a Los Angeles-based composer and writer whose music has been praised by The New York Times for its "soaring melodies and beguiling harmonies." Trumbore's compositions have been performed widely in the U.S. and internationally by ensembles including The Aeolians of Oakwood University, American Contemporary Music Ensemble (ACME), Los Angeles Master Chorale, Los Angeles Children's Chorus, Modesto Symphony, Pasadena Symphony, The Singers – Minnesota Choral Artists, and Tonality.
Trumbore has served as Composer in Residence for Choral Chameleon as well as Artist in Residence at Brush Creek Foundation for the Arts, Copland House, and the Helene Wurlitzer Foundation of New Mexico.
How to Go On, Choral Arts Initiative's album of Trumbore's choral works, debuted at #6 on Billboard's Traditional Classical Chart. Choral Arts Northwest, The Esoterics, Helix Collective, New York Virtuoso Singers, and soprano Gillian Hollis have also commercially recorded works by Trumbore. Her choral works are available through Boosey & Hawkes, G. Schirmer, and Graphite Marketplace.
As a composer who works frequently with words, Trumbore is passionate about setting to music poems, prose and found text by living writers. She has written extensively about working through creative blocks and establishing a career in music in essays for 21CM, Cantate Magazine, the Center for New Music, and NewMusicBox. Her first book, Staying Composed: Overcoming Anxiety and Self-Doubt Within a Creative Life, was hailed by writer Angela Myles Beeching (Beyond Talent) as a "treasure trove of practical strategies for moving your artistic career forward... not only for composers, but for performers, writers, and any other creatives." Trumbore also writes poetry and fiction, with recent publications in or forthcoming from failbetter, The Saturday Evening Post, and Tupelo Quarterly.
Trumbore holds a dual degree in Music Composition and English from the University of Maryland and a Master of Music degree in Composition from the University of Southern California. A New Jersey native, Trumbore lives in Azusa, CA with her husband and their two cats.
Dale Trumbore has been a guest on 1 episode.
May 10th, 2021 | 1 hr 1 min

classical singing, composition, interview, masterclass, music business

So thrilled to welcome composer and writer Dale Trumbore to the Studio Class Podcast for a Masterclass episode. As a composer who works frequently with words, Trumbore is passionate about setting to music poems, prose and found text by living writers. Find out more about Dale at https://www.daletrumbore.com/